Texas footprint grows to over 3.5M square feet
Big V Property Group along with their partner Equity Street Capital, is pleased to announce their newest acquisition, Southpark Meadows I & II in Austin, Texas, one of the fastest growing markets in the country. Southpark Meadows is one of the area's largest shopping centers with 938,103 SF ideally located off of I-35, Austin's primary thoroughfare with anchor tenants including Walmart, JC Penny, Target, and Hobby Lobby.
"We are very excited to be entering the Austin market with such a premium asset," said Jeffrey Rosenberg, President and CEO. "We have some great plans for Southpark Meadows, and we are looking forward to working with the Austin area officials on improving and upgrading the center. This is the fifth acquisition purchased from Blackstone; building trust and partnerships with key property owners in retail is very important to our continued growth."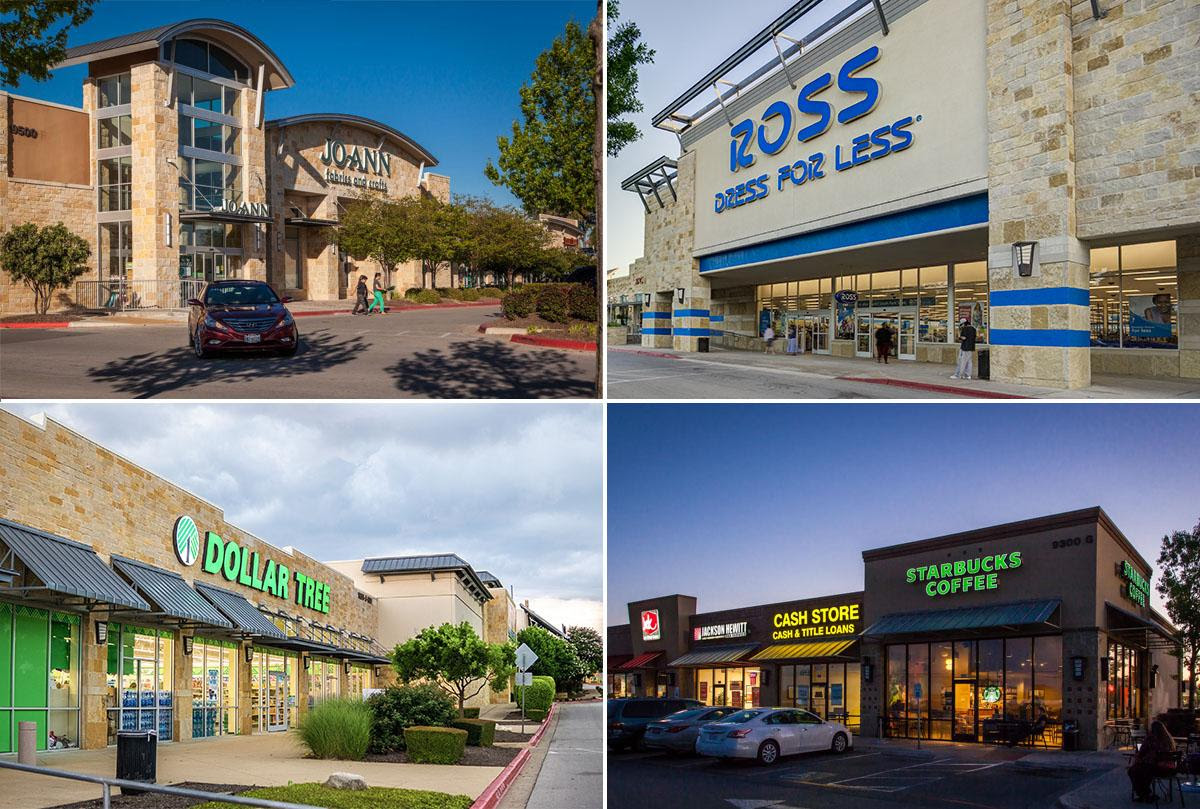 Big V Property Group is planning extensive capital improvement over the next few years for Southpark Meadows including a new playground/activation area, LED lighting installation, painting, parking lot upgrades, sanitation/sewer upgrades, a security office, landscaping improvements and more.
"Our team is committed to enhancing the overall shopping experience at Southpark Meadows through significant capital improvements," said Scott Cozzali, Vice-President of Construction. "In addition to many exterior improvements, we are especially excited about the development of a new outdoor playground area that can serve the entire community."
Austin has seen immense growth with a 92% population increase since 2020 in the 3-mile radius around Southpark Meadows. Dubbed "Silicon Hills", Austin's economy is a the forefront of innovation and expansion home to many leading technology companies such as Oracle, Facebook, Google, Dropbox and Expedia. In 2021 Tesla announced the move of their Headquarters to Austin and the building of their $1B Gigafactory in southeast Austin. As the technology industry continues to grow, Austin is positioned to experience even more in-migration and corporate relocations.
Tremendous demographic growth, an ideal location and a strong tenant mix including Walmart, Target (shadow), Hobby Lobby, Rooms to Go, Marshall's, JC Penny, PetSmart, Ulta, JoAnns, Southpark Meadows and has drawn an estimated 8.64 million visitors* in 2021 making it the most visited Shop and Service Center in the United States. (*Visitor frequency is based on placer.ai technology)
Southpark Meadows is the fifth Texas property for Big V Property Group and the second largest in its portfolio. Financing was provided by a Life Insurance Company and Clarion Partners Real Estate Income Fund.
About Big V Property Group
Big V Property Group owns and operates 57 neighborhood and community shopping centers totaling over 9.5 million square feet, primarily located in the southern region of the US. Big V Property Group has five offices with major offices in Charlotte, NC, San Antonio, TX, Bristol, TN and Florida, NY. For further information, please visit www.bigv.com.
About Equity Street Capital
Equity Street Capital (ESC) is a San Diego based commercial investment firm focused on achieving attractive risk-adjusted returns while maximizing long-term capital appreciation. Equity Street Capital was founded by Than Merrill and Paul Esajian, real estate investors and entrepreneurs who are also renowned for their real estate investment education company and residential investment firm. For further information please visit www.equitystreetcapital.com.
For Acquisitions & Investment information 
Ryan Fabbri
rfabbri@bigv.com
(423) 534-4603
For Leasing information
Greg Ix
gix@bigv.com
(980) 475-2049