This Marks the Property Group's First Asset in the Greater Houston Area
Big V Property Group (BVPG) is pleased to announce the acquisition of Deerbrook Marketplace, their first Houston location. Located at the intersection of two of Northeast Houston's major roadways— U.S. Highway 59 and FM 1960— Deerbrook Marketplace in Humble, Texas is right at the epicenter of one of Houston's strongest retail submarkets. The center has attracted a dedicated base of nationally recognized tenants and serves the Kingwood, Atascocita, and Humble areas.
On just under 43 acres and boasting over 360,000 square feet of retail space, this 7-building open-air shopping complex is home to well-loved and recognized retail outlets like Bed Bath &
Beyond, Best Buy, Marshalls, OfficeMax, PetSmart, Old Navy, and ULTA.
As one of only three shopping centers in the Humble/Kingwood area, in 2020 alone Deerbrook Marketplace welcomed over 2.5 million visitors. Due to its top-shelf address at the highest-trafficked intersection in all of Northeast Houston— with over 174,000 vehicles passing it per day— and over 142,000 residents in the neighborhood within a 5-mile radius, it's developed into an impressive trade area, attracting surrounding customers and even those from a 15-mile distance.
Houston is a global gateway city, with a history of impressive GDP, population, and employment growth. It's the energy capital of the world, home to the globe's largest medical center and over 23 Fortune 500 companies, as well as the largest U.S. export port, and a renowned arts hub. With the greater Humble area itself experiencing a robust boom in population and economic growth, Big V Property Group is pleased to be a part of the fabric of the development and progress of this impressive, dynamic city.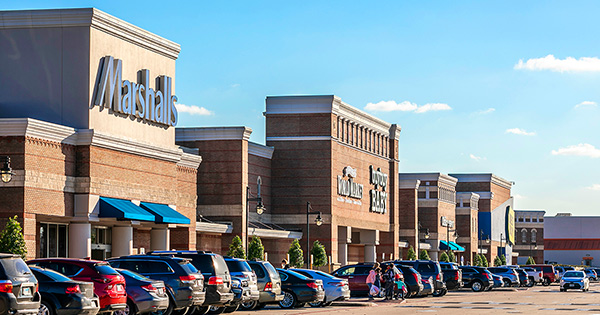 For Acquisitions and Investment information, please contact
Ryan Fabbri
rfabbri@bigv.com
(423) 534-4603

For Leasing information, please contact
Pat Kelly
pkelly@bigv.com
(980) 221-4102