Purchase marks Big V Property Group's fifth asset in Georgia
Big V Property Group along with their partner Equity Street Capital, is pleased to announce their newest acquisition, Glynn Isles in Brunswick, Georgia. Glynn Isles is a 193,039 SF power center featuring a strong lineup of best-in-category tenants and shadow anchored by Target and Lowe's.
"We are excited to expand our presence in the Southeast, and specifically Georgia, said Jeffrey Rosenberg, President and CEO. "Glynn Isles is a best-in-class center, and I'm pleased to have this quality center join our portfolio."
Located in coastal Georgia, Glynn Isles is the primary retail destination for both local residents and the abundant tourism from the Golden Isles area including St. Simons Island, Sea Island and Jekyll Island. Glynn Isles is the most visited shopping center within a 50-mile radius drawing more than 4.5 million annual visitors.
Since its opening in 2007, Glynn Isles has averaged over 98% occupancy with 10 of the current tenants original to the property. Glynn Isles fills a massive retail void in the area being a dominant shopping destination in coastal Georgia for all of its tenants. Many of its anchor tenants including Target, Dick's Sporting Goods, PetSmart, Ross Dress for Less, Michaels, Ulta and Old Navy do not have another location within 50+ miles.
Glynn Isles offers the rare combination of a seasoned tenant roster, value-add opportunities and a super-regional retail node location. This is the fifth property for Big V Property group in Georgia.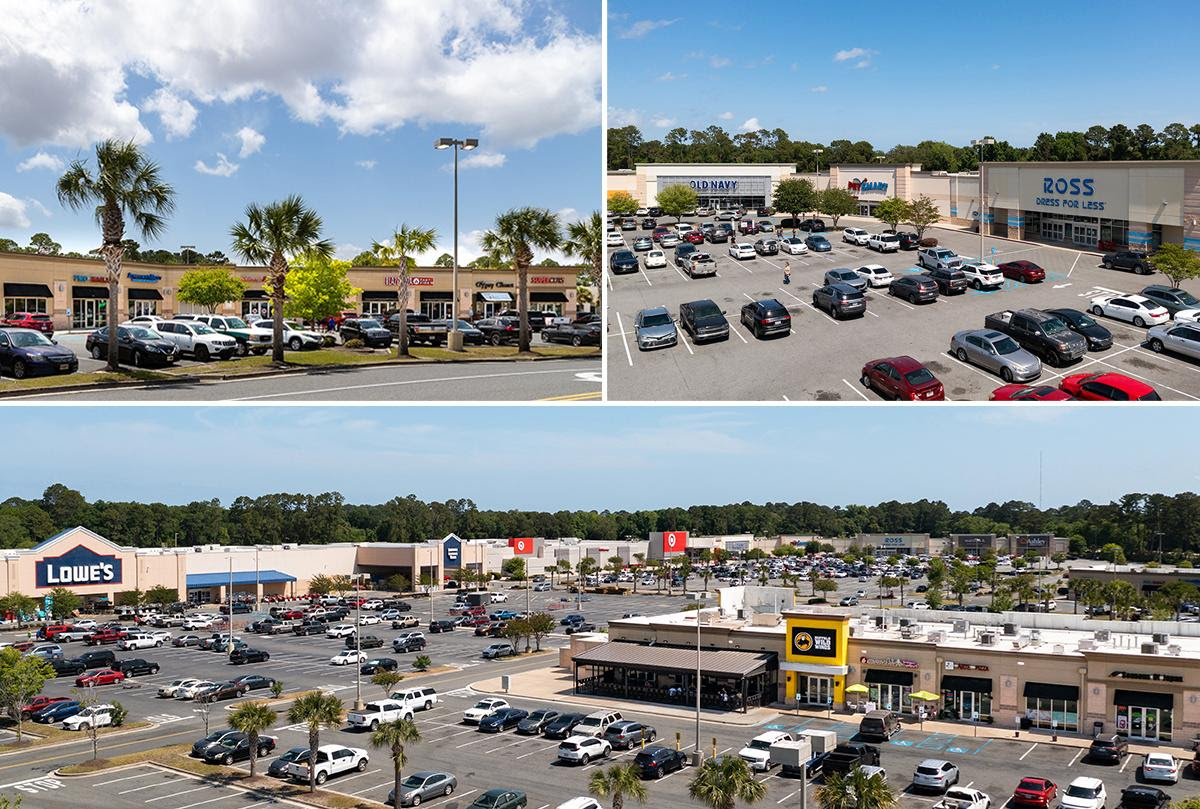 About Big V Property Group
Big V Property Group owns and operates 57 neighborhood and community shopping centers totaling over 9.5 million square feet, primarily located in the southern region of the US. Big V Property Group has five offices with major offices in Charlotte, NC, San Antonio, TX, Bristol, TN and Florida, NY. For further information, please visit www.bigv.com.
About Equity Street Capital
Equity Street Capital (ESC) is a San Diego based commercial investment firm focused on achieving attractive risk-adjusted returns while maximizing long-term capital appreciation. Equity Street Capital was founded by Than Merrill and Paul Esajian, real estate investors and entrepreneurs who are also renowned for their real estate investment education company and residential investment firm. For further information please visit www.equitystreetcapital.com.
For Acquisitions & Investment information, please contact
Ryan Fabbri
rfabbri@jzackbigv-com
(423) 534-4603
For Leasing information, please contact
Greg Ix
gix@jzackbigv-com(980) 475-2049