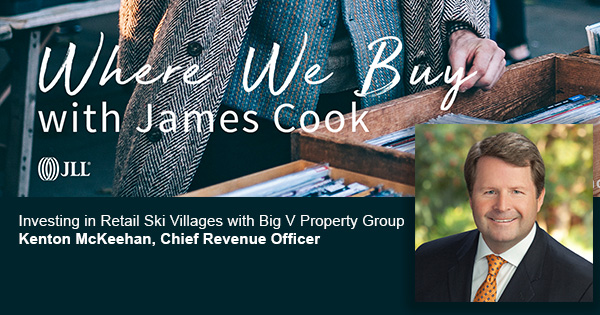 Big V Property Group's Chief Revenue Officer, Kenton McKeehan recently joined JLL's James Cook on his "Where We Buy" Podcast. This episode was recorded live at the JLL booth at ICSC Las Vegas 2022.
During this podcast, James Cook, the director of retail research in the Americas for JLL talks to Kenton about Big V Property Group's recent acquisition of three retail ski villages: The Village at Stratton in Vermont, The Village at Snowshoe in West Virginia and The Village at Copper Mountain in Colorado.
About Where We Buy Podcast
James Cook and his fellow retail researchers visit shopping destinations around the world, interview retail and real estate executives and discuss market research in a fast-paced and fun setting. James researches retail and real estate for JLL.